We are giving away 1,000 Caribbean cruises!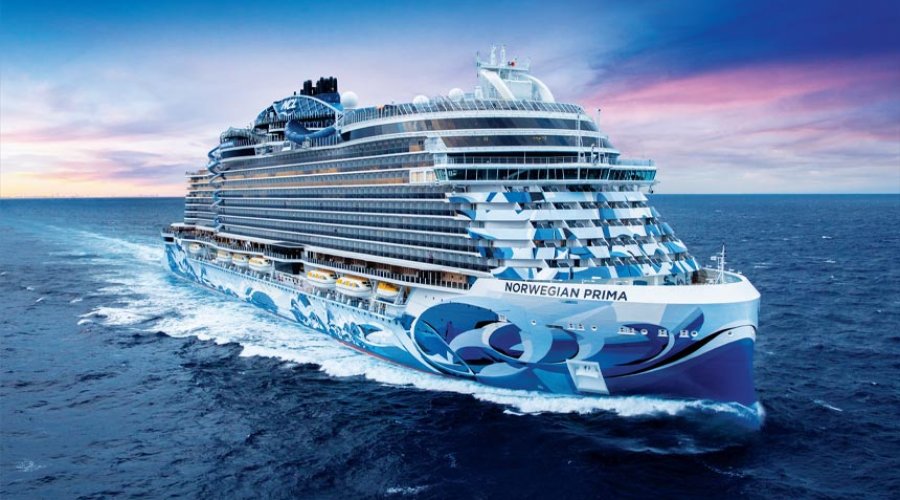 That's it! Our cruise line partner, Norwegian Cruise Line (NCL), will select the most active guests based on the number of visits and gaming activities, and these guests will be rewarded with an exclusive cruise for 2 persons on one of the luxury cruise ships of their choice.
If you have qualified and been selected, you will find out at the stylish NCL Party taking place on January 20, 2024, at Palasino Excalibur City. Every one of you has a chance to win a cruise, so please don't hesitate to join us and play along!
What do you need to do to win your dream vacation? It's quite simple!
1) Visit Palasino Excalibur City in the coming months.
2) Play actively on our slot machines and table games.
And what can you look forward to?
Palasino VIP Cruise*:
Our cruise line partner NCL offers all qualified guests a cruise of their choice from the cruises listed on the certificate.
The selected guests will receive a non-transferable certificate valid for two persons. The cruise can be booked upon presentation of this certificate.
You can choose from cruises in the Caribbean lasting up to 7 days, and you can also select your dream cruise among destinations like Alaska, Canada & NE, the Mexican Riviera, Transatlantic or Europe.
The cruise always includes selected meals and free entertainment programs.
Your gaming activity will determine your corresponding room category (Interior, Ocean View, Balcony, Club Balcony, Suite).
You have 2 months to redeem the certificate and book the cruise, and up to a year to sail.
Whether you decide to use your certificate or not is entirely up to you, without any conditions. 
*Government taxes, port taxes, fees, gratuities, spa treatments, dinners at specialized restaurants, selected beverages, and transportation to and from the port are the responsibility of the guest.
For further information and details, you can inquire with the representative of the event partner Norwegian Cruise Line on January 20, 2024, at the NCL Party in Palasino Excalibur City.
We look forward to your visit!